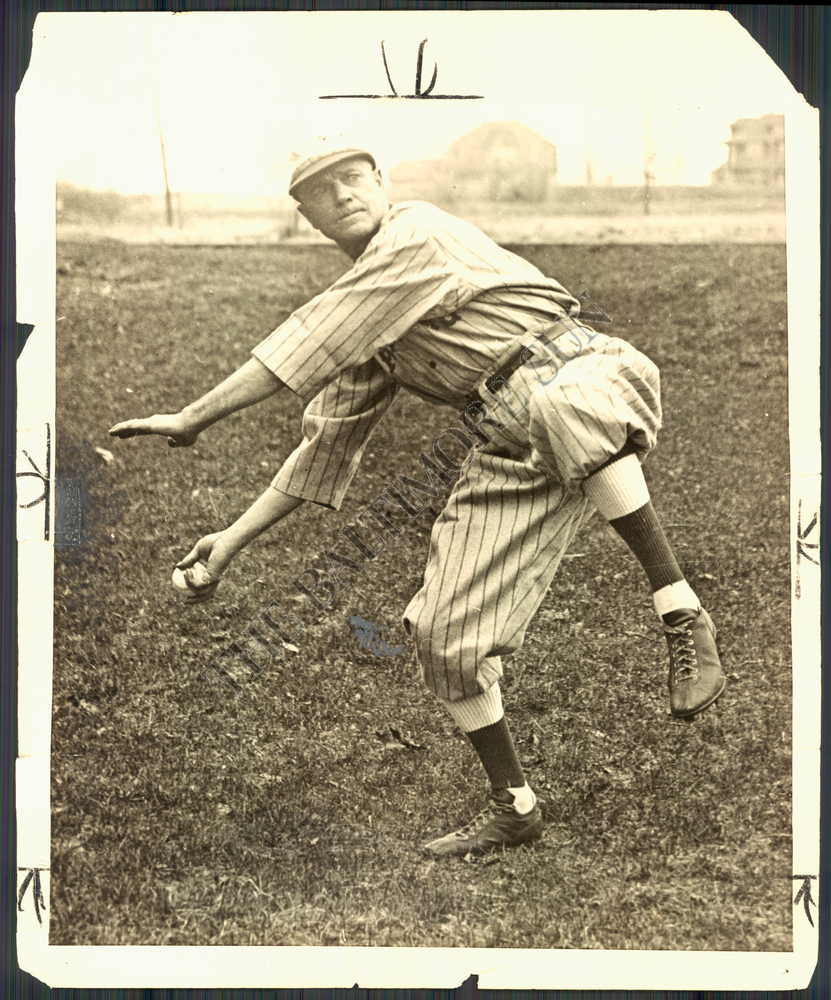 Billy Sunday
(1862-1935)
Baseball Career (Outfielder):
Chicago White Stockings (1883-1887)
Pittsburgh Alleghenys (1888-1890)
Philadelphia Phillies (1890)
Evangelist (1891-1935)
Billy Sunday played major league baseball for eight years as an outfielder before leaving the game for Christian ministry. While he was an average hitter with a career hitting record of .248, he was a good fielder and was generally regarded as one of the fastest base runners in the game. He also thrilled crowds with his athletic dives while fielding hits.
in 1891, Sunday left the game of baseball to become a Christian evangelist. He went on to become the nation's most famous evangelist attracting the largest crowds of any evangelist prior to the introduction of electronic sound systems. He continued to preach until his death in 1935 at the age of 72.
While the listing for this photo says c1930, there is no date on the photo. Based on the uniform it must be late 1800's. If he's wearing a Phillies uniform the photo would be 1890.
Check to see if this photo is still available on eBay
You can read more about Billy Sunday's life and career
here
or
Billy Sunday On-line
Billy Sunday Home & Visitors Center